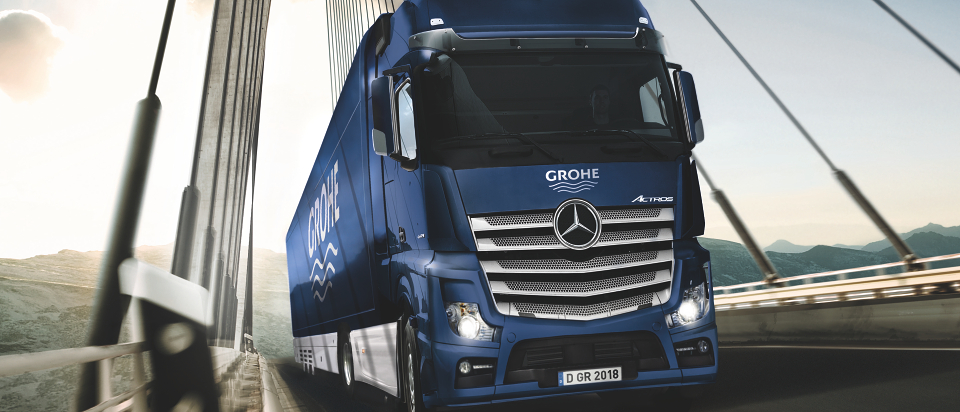 GROHE Tour 2019
The GROHE Truck Tour started its next round.
Our tailor-made trucks made their debut at ISH in Frankfurt in March 2017 and have travelled so far more than 200.000km.
From Russia to Portugal, from the United Kingdom via Bulgaria to the Middle East and to North Africa, the GROHE Live Experience is visiting more than 40 countries. At all stops professional partners and other enthusiasts receive extensive information about the GROHE range.
You can try out the product innovations on site and take part in free trainings.
Refresh yourself with a glass of GROHE Blue Home or enjoy a tea with GROHE Red. Experience our new Sensia Arena shower toilet or create your personal SPA experience with F-Digital-Deluxe.